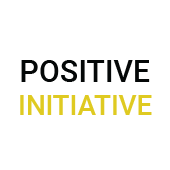 BACKGROUND
Why The Positive Initiative Award?
According to the UN estimates, there are more than 9 million Syrian who became displaced or fled the country because of the war. It is estimated that 60% of these refugees reside in neighboring countries temporarily (most of who are expected to return back home when the war ends), while the rest arrived in Europe and North America and most of them are expected to stay permanently and will not return to Syria even if the war stops.
These refugees suffer hardships, including:
The difficulty of integrating into new cultures due to different ideologies and beliefs.
The inability to communicate with the new communities because of language barriers.
Rejection by some extremist groups in hosting countries.
Psychological problems arising from the horrors of war or migration, the separation of families, lost wealth, and unemployment.
Children's lack of education.
Therefore, the Positive Initiative Award comes to promote the culture of philanthropy, care, and social support to Syrians.
Objectives & Message
The Positive Initiative Award is a project that encourage ideas, initiatives and projects that bring back hope and self-confidence to Syrians worldwide, so that they can overcome their difficulties and work for the advancement of themselves and their communities.
The project plans to award financial support to the distinguished initiatives and the entrepreneurs behind them, so that they can develop and enhance these initiatives to achieve the highest positive impact among Syrians.
The awards will be announced in an event held annually in Washington, D.C., USA.
Audience & Language
Syrian; Arabic
Distribution
Traditional and non-traditional media.
Candidates
Syrian individuals, groups and organizations who create, conduct and run distinguished initiatives towards their Syrian communities or the foreign communities in which they reside worldwide.
Types of Initiatives
Various activities such as:
Initiatives that promote for integration.
Positive initiatives towards host communities (volunteering; diversity acknowledgment; culture of compliance with laws).
Initiatives in the fields of education, science, technology, health, psychological support, and social services.
Initiatives promoting for self-reliance and entrepreneurship.